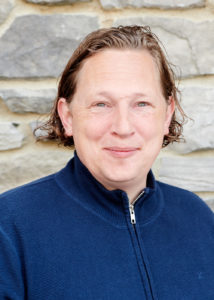 Producer Christian Friedrichs joins ndF
The "neue deutsche Filmgesellschaft" expanded its team of producers at the beginning of the year and is looking forward to working together with Christian Friedrichs.
The latter was most recently managing director of Aspekt Telefilm-Produktion and brings with him extensive experience in international co-productions (e.g. "The Gulf", "Tod von Freunden", "Bad Banks") and in distribution. For the ndF, he will now focus on the development of in-house and co-productions of intriguing serial content, also in view of the growing demand for horizontal material by streaming providers, media libraries and TV channels.
Matthias Walther, Managing Director of the ndF, is very pleased to have been able to win Friedrichs for the company, "because he is not only an outstanding, experienced producer with a great network, but also his character is a perfect fit for the large, creative team at the ndF. I've been following Christian's career for a long time and I'm sure that with him we can open new doors and expand the ndF's portfolio even further."
Christian Friedrichs, who will operate out of ndF's Hamburg office, has already settled in. "Right from the start, I felt very comfortable with the decision to join ndF. The first few days of work have only confirmed this good feeling. I found a highly motivated, committed team, a modern company with flat structures and an extraordinary spirit."